Petnet goes offline for a week, can't answer customers at all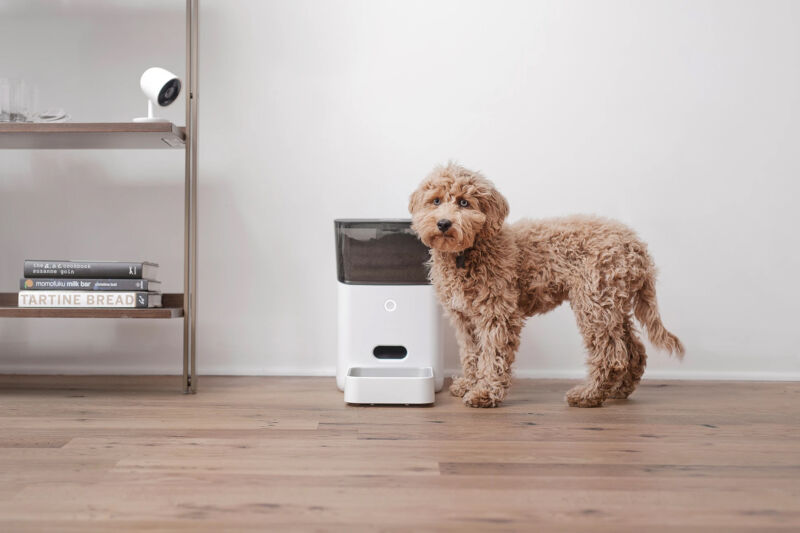 Automated or otherwise mechanized pet feeders aren't particularly new; you can find analog models dating back to 1939 at least. But the 21st century being what it is, of course there are now app-driven, cloud-connected "smart" feeders that you control from your phone. And when some mysterious outage takes out that system for a full week, you and your furry friend may end up deeply annoyed.
The Petnet smartfeeder is one such system, and it did indeed recently suffer one such outage, as spotted by TechCrunch. Systems do occasionally go offline, it is true—but Petnet's outage seems emblematic of the difficulties consumers face with customer service in the app-driven economy. Namely, can you actually reach someone to complain?
Petnet began posting messages on Twitter on February 14 advising customers that some of its SmartFeeders "will appear offline," although they still would nominally work to dispense food. Of course, when something doesn't work, most people will try to turn it off and back on again, as that's the first-line repair for basically everything with a power switch. That, alas, was not the solution here, and Petnet explicitly advised against turning feeders off or on, adding, "We will continue to provide updates on this matter."
Biz & IT – Ars Technica